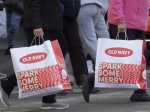 This year's Black Friday was the biggest ever for online sales, as fewer people hit the stores and shoppers rang up $7.4 billion in transactions from their phones, computers and tablets.
The launch of a genetic app titled "How gay are you?" prompted a well-deserved outcry from scientists and the public last month, with media coverage branding it "disgusting" and "the latest bad idea."
The National Park Service says it's added a new mountain lion to a long-term study of the big cats in Southern California.
Chinese-owned video app TikTok says it has unblocked a U.S. teenager and restored her viral video condemning China's treatment of its Muslim minority.
Amazon has turned its online store into an advertising powerhouse in just a few years. It overtook Microsoft last year as the third largest ad platform in the U.S. following Google and Facebook.
It's one of America's leading sources for news about the government, yet also among the least trusted. Social media, a new poll finds, is America's political news paradox.
A Hawaii man tormented a Utah family for over a year by sending more than 500 people to their house for unwanted services including food deliveries, repairs, tow trucks, locksmiths, plumbers and prostitutes, according to a U.S. prosecutor.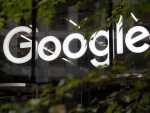 President Donald Trump's reelection campaign and the Republican National Committee are harshly criticizing tech giant Google for making it harder for political advertisers to target specific types of people.
People can send each other animations of Baby Yoda again.
For generations, people in Alaska's far-north whaling villages have relied on hand-built ice cellars dug deep into the permafrost to age their subsistence food to perfection and keep it cold throughout the year.