Trans Tinder Users Still Receiving Unwarranted Bans from Service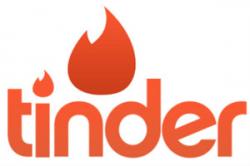 A new article on Reuters reports that transgender people are still frequently banned from Tinder unfairly, despite steps taken by the company to minimize this.

Tinder Chief Executive Elie Seidman addressed the issue that trans people are banned more than others on Tinder, often for unfair complaints or reports.

In a company press release, Seidman said Tinder has improved its mechanisms for replying to complaints and in staff training since introducing more than three dozen optional "More Genders" identities and a way to design a personalized gender in 2016.

"Since implementing these changes, we've been able to meaningfully increase the number of trans people who remain on Tinder despite unwarranted reports," Seidman said.

However, "trans people continue to be reported at higher rates by cisgender members simply for being who they are," he said.

Ande Karim, an American musician who identifies as a "demiguy," was banned from the app with no warning a week ago.

"I was baffled," Karim wrote in en email. "I hadn't had any arguments, I haven't sent explicit messages or photos and I hardly used the app. I definitely feel I was being targeted because I am trans."

Sydney, a trans woman, said: "I was banned for weeks despite not breaking any rules. I was given no explanation by Tinder as to the nature of my ban."

Tinder's "More Genders" option has been used to create more than 80 million matches, according to Reuters, despite the persisting problems trans people face on the service.
Comments on Facebook