Top Story
Gay YouTubers Mike and Leighton (Your Gay Travel Guides) head to San Francisco's Castro District to check out the nightlife.
The sky over San Francisco brightened up to welcome 6,000+ people to this year's Women's March. Community activists from every minority group came out to support women across the US!
The 20th edition of the GLAM Awards celebrated the best of NYC nightlife. Hosted by Ru Paul's Drag Race's Bob The Drag Queen and Peppermint, this was a night full of amazing performances, camaraderie and so much creativity!
With LGBTQ bars closing down, It's easy to assume that we are in a time of decline. But here is a very different story from a Southern Californian city.
History sometimes seems ruled by events with unintended consequences. That certainly is the case with the Mardi Gras Ball at California Hall - an event that's been called 'San Francisco's Stonewall,' a name that's a bit misplaced.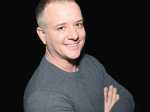 Lovingly known as the "King of Clubs," Chris Harris will be remembered on January 14 and 15 in Providence, RI.