Top Story
Snctm introduces its first-ever Masquerade party in Miami, expanding the members-only erotic brand's reach during premier art exhibit festival Art Basel Miami Beach, December ...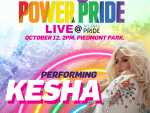 Atlanta, GA
The Atlanta Pride Committee (APC) announced today that Kesha, presented by AT&T, will be headlining the 2019 Atlanta Pride Festival!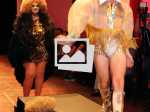 The Sisters teamed up with local designers to bring Project Nunway X to San Francisco. Each sister and designer had a budget of $250 to design an outfit made out of at least 50% recycled material.
The second annual edition of the Carnaval des Couleurs will take pace Oct. 7 - 9. It's a great event that brings together the multi-ethnic and LGBTQ communities of Montreal at the Grande-Place of the Complexe Desjardins, with free access to everyone!
Always a pillar of the house music scene for gay and gay-friendly participants, this festival represents a true cult that continues to attract Canadian, American and European fans.
Two Door Cinema club, supported by Overcoats, played to a packed House of Blues crowd on Monday. Check out our review here, as well as their tour schedule together.