Could Aunt Becky be headed to prison? It could go either way, experts say.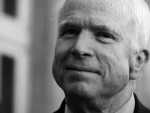 Casting aside rare censure from Republican lawmakers, President Donald Trump aimed new blasts of invective at the late John McCain, even claiming credit for the senator's moving Washington funeral and complaining he was never properly thanked.
Kellyanne Conway's husband is a "husband from hell!" President Donald Trump declared Wednesday, escalating his awkward public fight with the spouse of a top aide.
l Paso-area lawmakers are urging U.S. Air Force Secretary Heather Wilson to reach out to concerned students ahead of the final vote on her nomination as the next president at the University of Texas at El Paso.
Wendy Williams says she's living in a "sober house" because of addiction struggles.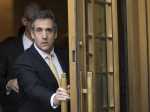 The FBI was investigating President Donald Trump's former personal attorney and fixer for nearly a year before agents raided his home and office, documents released Tuesday show.
A Virginia man is accused of threatening a GOP member of the West Virginia House of Delegates who called the LGBTQ community a modern day version of the Ku Klux Klan.
The U.S. Supreme Court on Monday left in place Hawaii court rulings that found a bed and breakfast owner violated the state's anti-discrimination law by refusing to rent a room to a lesbian couple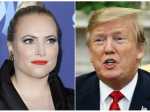 Meghan McCain says President Donald Trump's life is "pathetic" after his weekend Twitter attack against her father, the late Sen. John McCain.
After it was announced in December that Tumblr would ban pornography from its platform, several users said they would leave the site as they primarily used it to view x-rated content.