1 thru 10 of 2937 Stories
Police in Dallas say a transgender woman was seriously wounded after being shot multiple times and are investigating the attack as a hate crime.
A gay Australian man and his straight brother were "hunted down" by a pack of homophobic teens and viciously beaten, the victim told media outlets. "They were bloodthirsty. They were animals," the victim said.
Gemmel Moore had moved back home with his mother in Texas two years ago and was missing Los Angeles when he texted a photo of syringe in an arm to a wealthy gay man he knew in California.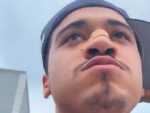 The oldest gay bar in Queens, New York is appealing to the public for help in identifying an unknown man involved in what you might call a spit and run.
Police in North Carolina have launched a homicide investigation after the body of a transgender woman was found in the debris of a house fire.
Alongside other "essential" household supplies for sale on Amazon, there's now a product offered that might give consumers pause: an at-home rape kit.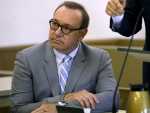 A massage therapist who anonymously accused Kevin Spacey of sexual misconduct has died, according to a notice filed in court by the actor's attorneys. The news comes ahead of the case going to trial.
An Oklahoma man and his boyfriend allege that members of a church in Blackwell, Oklahoma, separated them, restrained one of them, and struck him in the face in an attempt to pray away the gay.
A bout of loud lesbian sex that was mistaken for fighting led to a totally different fracas in which a motel guard claims one of the women attempted to shoot him in the head.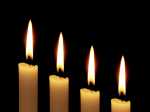 Florida sheriff's deputies are investigating the slaying of a transgender woman whose body was found in her burning car.
1 thru 10 of 2937 Stories