1 thru 10 of 3262 Stories
An Uber driver in Paris ordered a gay passenger out of his car, then allegedly beat him while hurling gay epithets.
A homeless man known as "Captain America" because of his habit of wearing an American flag-like cape is behind bars after tearing down a restaurant's Pride flag and attempting to assault the owner.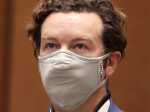 "That '70s Show" actor Danny Masterson, charged with raping three women, made his first appearance Friday in a Los Angeles courtroom, where his attorney declared his innocence and denounced the charges against him as "politicized."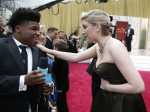 Jerry Harris, the star of the Netflix documentary series "Cheer," was arrested Thursday on felony charges of production of child pornography.
A year after Ed Buck was arrested in connection to the deaths of black men in his LA apartment due to meth overdoses, the New York Times took a comprehensive look into the case. Did he have the political influence some say he had?
The detonation of an explosive device that damaged a lesbian-owned gym in Gloucester City, N.J., is being investigated as a hate crime.
Three people have been charged in connection with a gay man being dragged more than 75 feet by a car in Orillia, Canada, after the suspects spotted him holding hands with his partner.
Attorneys for R. Kelly want to question a convicted member of the Latin Kings gang who says he beat up the jailed R&B singer in a Chicago cell.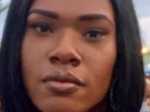 A $10,000 reward was announced today by the FBI and Florida's Hendry County Sheriff's Office in the case of Bee Love Slater, an African-American transgender woman found dead in a burning vehicle in Clewiston one year ago Friday.
Adult film star Ron Jeremy was charged Monday with 20 new counts of rape or sexual assault involving 12 women and a teenage girl, authorities said.
1 thru 10 of 3262 Stories