Top Story
Chasten Buttigieg may at some future date be our nation's "First Husband" if his husband is elected President. In his new memoir, he writes how things haven't b...
1 thru 10 of 15298 Stories
Francesco Rosi's exhaustive adaptation of "Christ Stopped at Eboli" gets an equally exhaustive Blu-ray release from the Criterion Collection. If you're interested in Italian history, consider this a must-buy.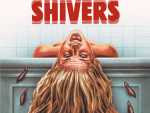 With his first feature film, Canadian horror director David Cronenberg perpetuates sexual horror into a somewhat warning on sexually transmitted diseases.
A truly heart-warming documentary about the UK's first gay rugby club.
"The Secret Garden" has magic, but it's not enough to cast a spell.
Moving in and out of dreams and reality with no sense of where either begins or ends, director Hayao Miyazaki equates the experience of being an engineer to that of being an artist.
Glory holes are celebrated in João Dall'Stella's cheeky 3-minute video "Stalls." EDGE spoke to the filmmaker about the short.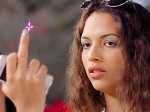 The tale of how a vibrant trans teenager finds acceptance and love.
Azura Skye gives an Oscar-worthy performance as a downtrodden woman who seeks to find the peace that no one around her will allow her to have.
50 years after the brutal murder of Hollywood's leading hairstylist, Anthony DiMaria's new film documentary attempts to sort out the facts hidden in the fiction.
Xavier Dolan is one of the best filmmakers of his generation, but many in the US don't know his work. Hopefully that will change wiht "Matthias & Maxime," his latest film streaming on MUBI. EDGE spoke to Dolan about the film.
1 thru 10 of 15298 Stories