Top Story
Kathy Griffin has charged back into controversy with a wisecrack about a "Syringe with nothing but air inside it" — seemingly, her prescription for the current pres...
Despite a formulaic plot, the winning cast and snappy script will leave charmed audiences on a "high note."
Madonna weighed in on the death of security guard George Floyd and was quickly slammed on social media for doing so.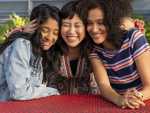 When Mindy Kaling was growing up in the Boston area, few classmates looked like her, and her television choices ranged from angsty white teenagers to funny white teenagers.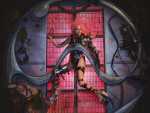 In the midst of a pandemic, Lady Gaga- the Princess of Punk Pop-Dance - delivers an elixir of dance, a concoction that will heal the soul and restore your faith.
A charming, off-beat thriller, "The Vast of Night" imagines what might happen if Rory Gilmore lived in the '50s and came across a message from outer space.