1 thru 10 of 1780 Stories
Edmunds' experts performed a full evaluation of the Kia K5 to answer the question: Is it better than the Honda Accord?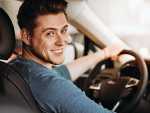 U.S. consumer prices rose 0.4% in August as used car prices surged by the largest amount in 51 years, the Labor Department reported Friday.
RV and trailer sales greatly increased this summer as consumers sought out vacations while remaining socially distant during the pandemic. But what's the best vehicle to tow them?
For the second time this month, Hyundai is telling some SUV owners to park outdoors because an electrical short in a computer could cause vehicles to catch fire.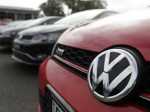 A VW dealership in Mexico City apologized Tuesday for a photo hanging in its offices that showed a VW bug at a Nazi rally and the automaker pledged to take unspecified "actions" in the case.
Nissan says it has developed a new way to produce high-tech auto parts that highlights the Japanese automaker's engineering finesse, even as it faces a criminal trial in an ongoing scandal.
Some drivers took advantage of roads and highways emptied by the coronavirus pandemic by pushing well past the speed limit, a trend that continues even as states try to get back to normal.
Safety features such as automatic emergency braking and forward collision warnings could prevent more than 40% of crashes in which semis rear-end other vehicles, a new study has found.
Daimler AG on Wednesday unveiled the new version of its Mercedes-Benz S-Class luxury sedan, the company's most important model and one it hopes will generate fat profits.
Historically, Labor Day weekend is an opportune moment to get a great deal on a new vehicle. But this time around, the great deal could very well come about by selling or trading in your car.
1 thru 10 of 1780 Stories