Top Story
Fearing they could be overwhelmed with visitors, Nevada officials drafted an emergency declaration and a plan to team resources with neighboring counties and the state ahead of eve...
1 thru 10 of 49389 Stories
Escalating an international spat , President Donald Trump said Wednesday he scrapped his trip to Denmark because the prime minister made a "nasty" statement when she rejected his idea to buy Greenland as an absurdity.
A woman charged with spray-painting racist, anti-gay and anti-Semitic graffiti on the county Democratic Party's offices, an art center and an elementary school in Norman, Oklahoma, was hospitalized for medical and mental health treatment.
A federal jury is deciding whether the former head of a private Christian school that novelist Nicholas Sparks founded in his North Carolina hometown was unjustly fired, then slandered when the author said the educator suffered from mental illness.
Despite promises by the socialist government to provide every woman access to family planning, recent surveys and interviews with health professionals indicate access to contraceptives remains incomprehensive.
President Donald Trump acknowledged his aggressive China trade policies may mean economic pain for Americans but insisted they're needed for more important long-term benefits.
Much of the nation's LGBTQ community was incensed when the Log Cabin Republicans, an LGBTQ conservative group, endorsed Donald Trump for next year's presidential elections, but one LCR board member quit over it.
After years of abuse allegations a practitioner of so-called "conversion therapy" and his wife now face charges of human trafficking, abuse, labor violations, and other crimes.
Democrats vowed last year to make Republican Sen. Susan Collins pay for her vote confirming Brett Kavanaugh to the Supreme Court. Republicans declared they would have her back. Neither has forgotten its promises.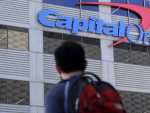 Lawyers for a transgender woman charged in a massive data breach at Capital One asked a judge Tuesday to release her from federal custody, saying that for her to remain jailed with men is a serious threat to her mental health.
When Donald Trump assumed the presidency, conservative religious leaders drew up "wish lists" of steps they hoped he'd take to oppose abortion and rein in the LGBTQ-rights movement.
1 thru 10 of 49389 Stories