1 thru 10 of 7779 Stories
Chrissy Teigen said she felt honored to receive an award at the Baby2Baby Gala, but her acceptance speech wasn't all about her achievement: "No kid should go hungry. No kid should not go without the basics in their home."
"Jersey Shore" star Ronnie Ortiz-Magro has pleaded not guilty to domestic violence, child endangerment, false imprisonment and other misdemeanors after his arrest last month in the Hollywood Hills.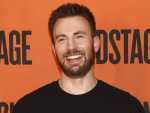 After it was reported that a computer generated image of the late James Dean was "cast" in an upcoming film, Chris Evans, Bette Midler and a number of other celebrities are voicing their ire.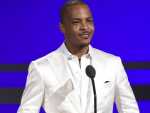 Planned Parenthood and others on social media blasted T.I. after the rapper said he goes to the gynecologist with his daughter every year to make sure her hymen is "still intact."
Paris authorities say British singer Pete Doherty has been arrested in Paris for buying cocaine.
Karamo Brown tempered his comments about his relationship with Sean Spicer on "Dancing with the Stars" in a new interview; "There was no friendship." Read more here.
Actor Brian J. Smith, who starred in the queer sci-fi Netflix series "Sense8," came out in a new interview with Attitude.
"Sasha Velour's Smoke & Mirrors,' her acclaimed first one-queen show, heads to Boston as part of its national tour.
Chris Brown says he's having a high-end yard sale at his Los Angeles home, and a crowd has been gathering for hours.
1 thru 10 of 7779 Stories