Top Story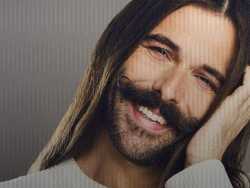 When fans of "Queer Eye's" Jonathan Van Ness read his upcoming memoir "Over the Top," due out on September 24, they will likely be surprised by his frankne...
1 thru 10 of 1979 Stories
A gay British couple had just the right response to a crowd of anti-LGBTQ protestors who had gathered in front of a cultural center in Chester, England, to decry a production of the stage musical "The Rocky Horror Show."
For its 2019—2020 season, Promethean Theatre Ensemble (PTE) explores the status of women throughout history and within imagined societies, beginning with "Blue Stockings," the 2013 debut play from Jessica Swale.
Podcasts are exploding and the world of theater isn't immune. Now comes a digital hub that pulls together a lot of that theater talk — the Broadway Podcast Network.
Master mentalist Derren Brown brings his finely polished act to Broadway, where he takes a closer look at the stories and beliefs that guide our lives.
Phyllis Newman, a Tony Award-winning Broadway veteran who became the first woman to host "The Tonight Show" before turning her attention to fight for women's health, has died. She was 86.
Dan McCabe appeared on the Huntington's Wimberly stage as an actor 7 years ago; this week he returns, but this time as a playwright with "The Purists" having its premiere. EDGE spoke with McCabe about his urban drama that has considerable buzz.
Emmy Award-winning comedian & writer Judy Gold shares the stage for the first time with Boston-area cabaret sensation & Norton Award winner Varla Jean Merman Saturday, October 19 at Boston's Calderwood Pavilion.
Runway met Broadway when The Blonds took to the stage of the splashy musical "Moulin Rouge."
Matthew Broderick and Sarah Jessica Parker head to Boston and Broadway with a revival of Neil Simon's "Plaza Suite" next February.
"The Prince of Providence" is part comedy, part tragedy and full-on farce — just like the larger-than-life politician who put Rhode Island's capital on the map, often for all the wrong reasons.
1 thru 10 of 1979 Stories