1 thru 10 of 4796 Stories
"Schitt's Creek" may be coming to an end soon, but its star and co-creator Dan Levy has his next gig already lined up.
"Game of Thrones" resurrected the Iron Throne at Sunday's Emmy ceremony, ruling as top drama on a night of surprises in which "Pose" star Billy Porter made history and the comedy series "Fleabag" led a British invasion that overturned expectations.
Emmy night is always a mix of the humorous, the emotional and the inspirational. All those elements came together in one glorious moment.
Julia Louis-Dreyfus has come short of making Emmy history for the most overall acting wins.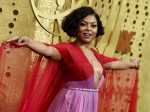 Did someone send a memo? Taraji P. Henson, Zoe Kazan, Susan Kelechi Watson, Mandy Moore and Marisa Tomei all showed up to the Emmys in two-tone looks of pink and red that stood out on the awards' purple carpet.
Get the snacks and a scorecard ready for the 2019 Emmy Awards.
"Friends" is getting old. Its fans have never been younger.
This is the time of year when the cast of HBO's "Veep" would usually be shooting a new season. Now that the show is done, actor Tony Hale says they'll have to settle for getting together at the Emmy Awards.
When the winner of the best comedy series Emmy Award is announced Sunday, odds are good that a woman will be giving the acceptance speech.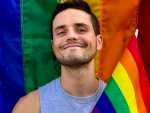 NBC has bought a comedy about a gay father and son called "Like Son, Like Father" from writers Nick Lehmann and Matt Hubbard. The show is now in development
1 thru 10 of 4796 Stories