1 thru 10 of 3498 Stories
This weekend the Boston Symphony Orchestra premieres a new commission by composer Eric Nathan. EDGE spoke to Nathan about his "Concerto for Orchestra" and his personal history with the orchestra.
Kristin Chenoweth is heading back to Broadway in November for a one-week engagement to celebrate her newest album, "For the Girls." EDGE spoke to the Tony-winning Broadway star about how the new album came about.
Ric Ocasek, The Cars frontman whose deadpan vocal delivery and lanky, sunglassed look defined a rock era with chart-topping hits like "Just What I Needed," was discovered dead Sunday afternoon in his Manhattan apartment.
It was reported Thursday that "Saturday Night Live" will be getting three new players for its upcoming 45th season, including openly gay comic Bowen Yang, who is the long-running show's only Asian American performer.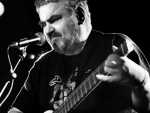 Daniel Johnston, a quirky folk singer-songwriter and visual artist whose offbeat career and struggles with mental illness brought him a cult following and inspired a documentary film, has died at age 58.
Charli XCX and Troye Sivan are teaming up again for the follow up to their track "1999" with the new banger "2099."
"Sister," Pyer Moss' latest production for New York Fashion Week, was a brilliant, irreverent and joyous celebration of black culture.
Tommy Hilfiger never shies away from spectacle when it comes to his runway shows, and his return to New York Fashion Week after several years was no exception.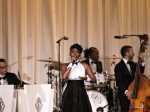 Janelle Monae brought down the house Saturday at Ralph Lauren's New York Fashion Week show, where "the house" was a jazzy nightclub of yesteryear that Lauren created inside a Wall Street building to debut his fall collection.
Playful yet provocative alt-pop sensation, MIKA, continues to fearlessly dive into dark waters penning deceptively danceable yet deft and nuanced new music with his fifth studio album, "My Name is Michael Holbrook," dropping this October.
1 thru 10 of 3498 Stories