Octavia Spencer draws you into her motherly bosom and then tears your soul out when you don't stay there in Tate Taylor's ludicrously fun thriller.
Michael Barnett's fierce, beautiful, hopeful documentary about transgender teen athletes.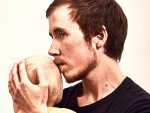 A touching documentary about trans man Freddy McConnell, who gave birth.
This is a future favorite that's landed in the here and now: Don't miss it.
Isabelle Dupuis and Tim Geraghty's documentary about Peter Grudzien is an oddity, but then so was Grudzien, the country musician behind one of the genre's first openly gay records.
Al Pacino donned his best gay Leather Daddy outfit and took on a daring, yet bold movie role back in 1980.
By sticking to his dramatic fundamentals - questions of isolation, purpose, grief, longing and belonging - Loza keeps his strange tale grounded in the good earth of effective storytelling.
The R-rated comedy, left for dead by some Hollywood studios, again reached No.1 at the box office over the weekend thanks to the raunchy coming-of-age tale "Good Boys," about a trio of 12-year-olds on a crude misadventure.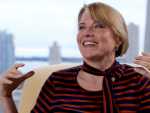 This documentary talks about the importance of LGBTQ+ television representation, as well as the particularities and power of queer fandom.
Come on, vogue in this queer immigrant French dance documentary.