Top Story
Sam Smith explains how he came to sing a duet of "Get Happy" with Renée Zellweger for the film "Judy."
1 thru 10 of 14196 Stories
The delightful "A Night at Switch n' Play" is probably the queerest film we have seen in a very long time.
Be charmed by this French tale of speedo-clad swimmers who just want to win.
"Bit" lacks bite, but it shows promise in its young writer/director.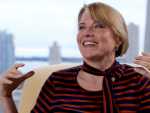 This documentary talks about the importance of LGBTQ+ television representation, as well as the particularities and power of queer fandom.
"Queer Genius" documents queer artists of the present day: Barbara Hammer, Black Quantum Futurism, Jibz Cameron, and Eileen Myles.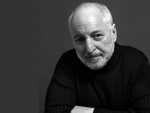 André Aciman, author of "Call Me By Your Name," is writing a follow-up story to give "a sense of closure and finality" to the characters of Elio and Oliver. Check out some highlights from two new interviews with the author here.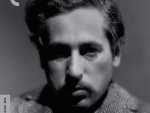 Criterion's new collector's set "3 Silent Classics by Josef von Sternberg" is one of the year's most important home releases. There's a wealth of rich cultural history across the films and the set's many special features.
Writer-director Jayro Bustamante's "gay cure" drama outlines exactly what it is that afflicts LGBTQ people in repressive countries - and serves as a reminder of why we have to be so vigilant right here in America.
Mak CK's document "One Taxi Ride" follows Erick, a Mexican citizen and survivor of sexual assault, as he struggles to put his life back on track while living in a macho culture where he's absorbed the message that men must be strong and stoic.
"Last Ferry" is an interesting movie that will keep your attention from start to finish — if for no other reason than to see where it is going next. It doesn't offer much in terms of suspense, but as a character study there is plenty to unpack.
1 thru 10 of 14196 Stories