1 thru 10 of 1584 Stories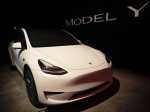 Germany on Wednesday hailed Tesla's announcement to build its first European factory in the country, days after the government said it would boost subsidies for buyers of electrics cars.
Japanese automaker Nissan reported Tuesday that its July-September profit tumbled to half of what it earned the year before as sales and brand power crumbled following the arrest of its former chairman, Carlos Ghosn.
China's auto sales fell 5.8% from a year earlier in October as demand for electric cars plunged, an industry group reported Monday, extending a painful squeeze in the global industry's biggest market.
An earthbound jet known as the Bloodhound became one of the world's 10 fastest cars last week, on target for its goal to set a new land speed record.
Adaptive cruise control, once only seen on luxury vehicles, has now become increasingly available on entry-level models. But not all adaptive cruise systems are made alike.
A new federal report into last year's fatal crash involving a self-driving car in suburban Phoenix says the Uber vehicle couldn't anticipate the actions of jaywalkers.
The German government is supercharging subsidies for electric cars on the day the country's biggest automaker began production of a new all-electric vehicle.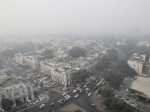 Authorities in New Delhi are restricting private vehicles from the roads on alternating days to control vehicular pollution as people in the national capital continues to gasp under toxic smog.
Union workers at Ford will start voting Monday on a proposed four-year contract that includes wage increases and more than $6 billion for investments at 19 plants.
Automobile shoppers across the globe are likely to see fewer vehicles and brands if the merger of Fiat Chrysler and France's PSA goes through, but the new company will be big enough to compete in a fast-changing business.
1 thru 10 of 1584 Stories