1 thru 10 of 3924 Stories
It's been mainly American and French individuals, via charitable foundations at Notre Dame, who have made the first donations, paying the bills and salaries for the up to 150 workers .
Britain's Treasury chief is urging Conservative Party leadership contenders to be honest with the public and spell out what they would do if their plans for leaving the European Union falter.
A record 71 million people have been displaced worldwide by war, persecution and other violence, the U.N. refugee agency said Wednesday, an increase of more than 2 million from last year.
Facebook already rules daily communication for more than two billion people around the world. Now it wants its own currency, too.
Jerome Powell has tantalized the financial world with the prospect that the Federal Reserve he leads may soon cut interest rates for the first time in over a decade. Probably not quite yet, though.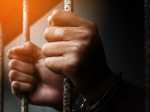 The eastern Oregon city of Pendleton has stopped jailing people unable to pay fines, a city official said, following the settlement of a federal lawsuit contending city officials were running a debtors' prison.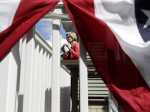 After receding from the national stage, the free college movement is resurfacing as a central rallying point for Democrats as they set their sights on the White House.
New Mexico's film industry appears to be on the brink of a boom thanks to abortion law controversies in other states and expanded incentives.
Unlike other farmers, vegetable grower Andrew Dunham won't get a piece of a $16 billion aid package to offset his losses and he can't fall back on federally subsidized crop insurance.
Visitors on Friday were given one last chance to admire a 400-year-old painting found in an attic in southern France and attributed to Italian master Caravaggio, or raise questions about the work, before it goes on the auction block.
1 thru 10 of 3924 Stories