1 thru 10 of 6523 Stories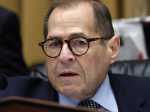 The House approved a bill Friday to end forced arbitration clauses that prevent workers and consumers from filing lawsuits in disputes with companies over employment practices, billing or civil rights.
Gun-maker Colt is suspending its production of rifles for the civilian market including the popular AR-15, the company said Thursday in a shift it attributed to changes in consumer demand.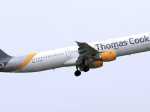 More than 600,000 travelers with Thomas Cook were on edge Sunday wondering if they will be able to get home as one of the world's oldest and largest travel companies teetered on the edge of collapse.
For a family with its name on a wing of one of the world's most famous museums and a school at a prestigious university, members of the Sackler clan have done a remarkable job of vanishing from public life.
Online shopping giant Amazon revealed a carbon footprint Thursday that rivals that of a small country and vowed to reduce the damage to the planet by cutting its use of fossil fuels.
A General Motors offer to invest $7 billion in U.S. facilities includes $2 billion from joint ventures and suppliers for new plants that would pay workers less than the top union wage, a person briefed on the matter said.
Walgreens and a Google affiliate are testing drone deliveries that can put drugstore products on customer doorsteps minutes after being ordered.
Tens of thousands of protesters gathered Friday at rallies around Australia as a day of worldwide demonstrations calling for action to guard against climate change began ahead a U.N. summit in New York.
A group of more than 500 major institutional investors called Thursday for governments to boost efforts to tackle climate change, warning that failure could have serious economic consequences.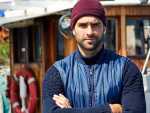 Fishermen insisted Monday to a congressional subcommittee looking at offshore wind energy that they be consulted when crucial decisions are being made on the development of such projects.
1 thru 10 of 6523 Stories