Top Story
A General Motors offer to invest $7 billion in U.S. facilities includes $2 billion from joint ventures and suppliers for new plants that would pay workers less than the top union w...
1 thru 10 of 13585 Stories
With over $1.6 trillion in student loan debt in America as of March 2019, student loan refinance companies have an incentive to entice you. And a lower payment sounds alluring. But is refinancing the right move for you?
British Prime Minister Boris Johnson says he'll tell U.S. President Donald Trump that the U.K.'s state-funded health service will be off the table in any future trade negotiations, and that the U.S. will have to open its markets to British goods.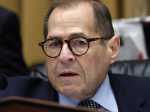 The House approved a bill Friday to end forced arbitration clauses that prevent workers and consumers from filing lawsuits in disputes with companies over employment practices, billing or civil rights.
A presidential spokesman says the Philippines is suspending negotiations and signing of loans and grants from 18 countries that backed a U.N. human rights resolution calling for an inquiry into human rights conditions.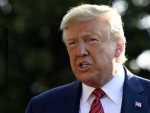 The claims helped mark a week of familiar exaggerations, misstatements and fabrications by Trump, on topics from drug prices and the news media to trade.
The effects of President Donald Trump's standoff with China could soon be coming to a post office near you, and higher shipping rates for some types of mail are the likely outcome.
While many Democrats are focused on winning back several Rust Belt states that backed President Donald Trump in 2016, a progressive group plans to spend $50 million to make sure the party doesn't overlook opportunities in the Sun Belt.
Hundreds of thousands of travelers were stranded across the world Monday after British tour company Thomas Cook collapsed, immediately halting almost all its flights and hotel services and laying off all its employees.
Gun-maker Colt is suspending its production of rifles for the civilian market including the popular AR-15, the company said Thursday in a shift it attributed to changes in consumer demand.
A small but growing number of U.S. citizens have picked up immigrants from detention centers, driven them to bus stations and doctor appointments, shared meals with them or hosted them at their homes.
1 thru 10 of 13585 Stories